GMC Sierra to Feature Super Cruise Hands-Free Driver Assistance Technology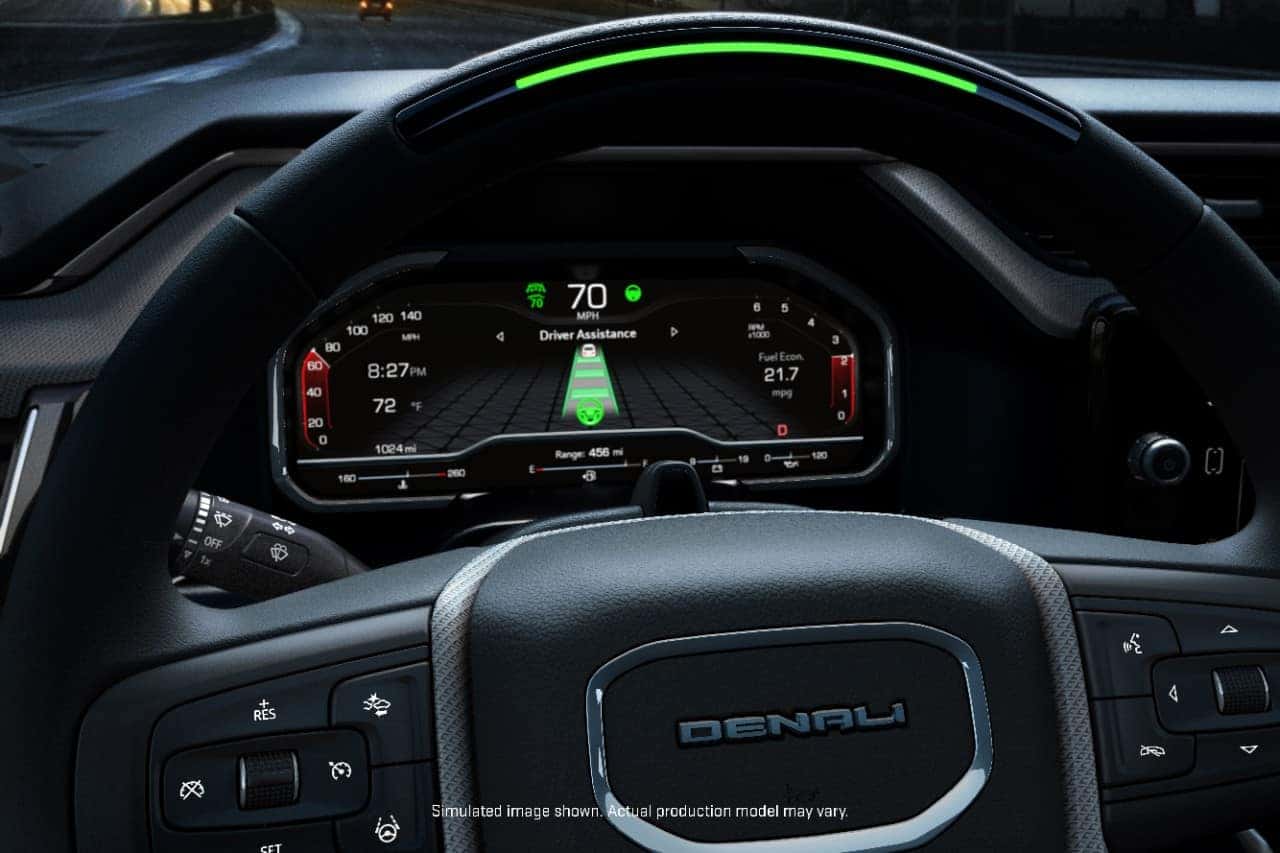 Super Cruise driver assistance technology is set to launch on the Sierra 1500 Denali in late 2022. The Sierra 1500 Denali will feature the latest version of Super Cruise including the introduction of the ability to trailer while driving hands-free.
What is Super Cruise?
Super Cruise utilizes a driver attention system and precision LiDAR map data in addition to real-time cameras, sensors and GPS. The driver attention system uses a small camera located on the top of the steering column and works with infrared lights to determine where the driver is looking whenever Super Cruise is in operation. If the driver attention system detects the driver has turned their gaze away from the road ahead for too long, the steering wheel light bar will prompt the driver to return their attention to the road.
Lane Change On Demand
When Super Cruise is activated, the driver can turn on the turn signal to indicate that they would like to change lanes. The system will look for an acceptable opening in the lane, if the system determines that the lane is open, the vehicle will merge into the lane.
The system will also display messages to let the driver know when the automated change has begun or if lane change is unavailable. The messages include "looking for an opening" or "changing lanes" to keep the driver informed of the status of the lane change.
"In order to add automated lane change and provide our customers with the same level of confidence that they currently have in Super Cruise, we made improvements to both our software and hardware," said Mario Maioranam Super Cruise chief engineer.
"This included improving rear-facing sensors and advanced software algorithms so that the system can confidently track vehicles approaching from the rear. As a result of these improvements, we are able to ensure that Super Cruise will hold in its current lane and only change when a sufficient gap exists."
These advanced technologies, including precision LiDAR map data and real time GPS, help provide a detailed understanding of the surrounding road to determine lane change abilities. Cameras and radar sensors will continuously scan around the vehicle to determine if an acceptable opening exists. These factors all work together to ensure confidence when executing an automated lane change.
Other Improvements
In addition to automated lane change, other Super Cruise enhancements include updates designed to improve performance and ease-of-use. Updates include:
Addition of richer map information to enable automated lane change and improved functionality through turns and highway interchanges
Improved software for better steering and speed control
Enhancements to make it easier and more intuitive for drivers to engage the system